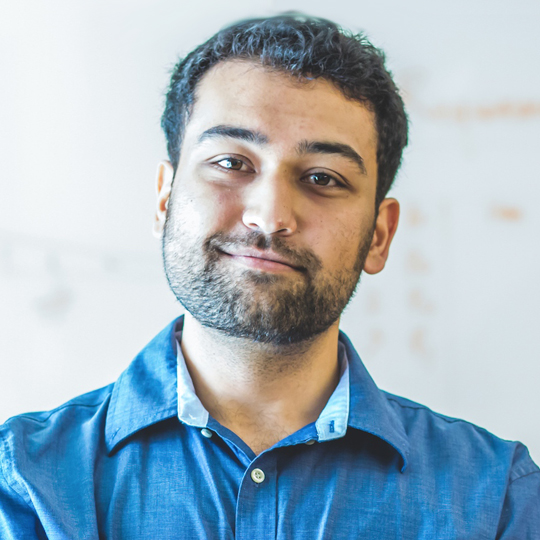 Pranav Pai is Founding Partner and Chief Investment Officer at 3one4 Capital – an early stage venture capital firm based in Bangalore, India.
Pranav leads investments and portfolio construction at 3one4 Capital. As CIO at 3one4, he has made over 70 seed and venture capital investments across several investment categories in India and the US. He has been integral in leading 3one4's investments in their category leading companies that include Licious, Darwinbox, Betterplace, Jupiter, Open, Loco, Dozee, and Koo. The fund has been consistently ranked as one of India's top VC firms. Pranav serves on the boards of several of the companies in the portfolio.
Pranav is also responsible for 3one4's Investor Relations and Capital Development efforts. 3one4 is amongst the fastest growing Indian VC firms, having closed five funds for a combined corpus of INR 2300 Cr/USD 310 Mn and has raised capital from top-tier institutional investors in India, USA, Japan, and Singapore.
Pranav works closely with institutional and strategic investors to help develop the venture ecosystem in India and to increase global allocations to the asset class.
Through an independent dedicated LP strategy, Pranav also engages with an extended funding ecosystem of over 30 different investment vehicles across private equity over different sub asset-classes such as early and growth stage asset-classes such as early and growth stage venture capital, public markets, real estate project financing, and venture debt in India and the US. His engagement with the ecosystem is driven by the objective of building feed-forward loops from venture to other alternative segments and develop the pipeline for listings in India.
Pranav is deeply involved with the startup ecosystem in India. As a former Co-President of the Stanford Angels and Entrepreneurs network in the country, Pranav continues to help cultivate a cross-border cooperative system of innovation in the early stage between academia, corporations, market leaders, investors, subject-matter experts, and tech startup founders.
Pranav has served as an Investment Committee Advisor of the Reliance Jio Gennext Accelerator in Mumbai. He was also the National Vice Chairman of the All India Management Association's (AIMA) Young Leaders Council – a platform for young professionals from industry, the arts, non-profits, and government to collaborate on common agendas.
Previously, he was an early employee and Lead Product Manager at EdCast, an education technology startup in the San Francisco Bay Area. At EdCast, Pranav helped launch multiple products that continue to serve several Fortune 100 clients and raised capital from top tier venture capital and corporate investment firms like Softbank, GE Capital, and Menlo Ventures. EdCast was acquired in 2022 and was amongst the largest exits in the vertical.
Pranav was awarded the "35 under 35" for 2017 by Entrepreneur Magazine and the "40 under 40" Alternative Investments Professionals of India for 2020 by the Association of International Wealth Management of India (AIWMI) and the Indian Association of Alternative Investment Funds (IAAIF). He was also on the GQ List of 25 Most Influential Young Indians 2020-21.
Pranav graduated with a Master's in Electrical Engineering from Stanford University and with a Bachelor's in Electronics and Communications Engineering from RV College, Bangalore.