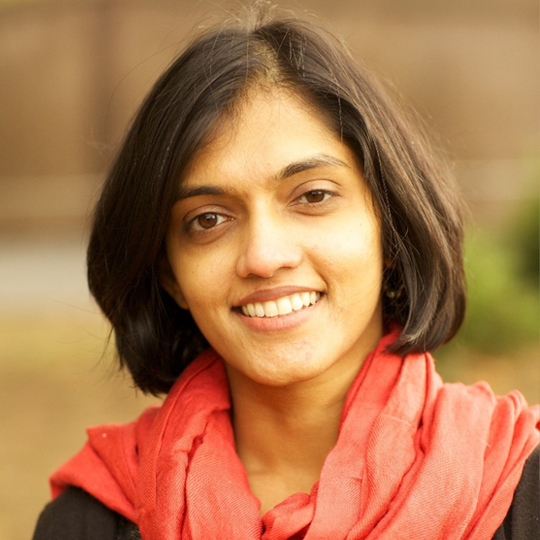 Dr. Ezhil Subbian serves as the CEO of String. As one of the world leaders in gas fermentation, String has a proprietary platform that enables manufacturing of sustainable ingredients using greenhouse gases for sectors fundamental to living including, food, health and, environment. String's vision is to redefine manufacturing and make sustainability market relevant.
Ezhil is a scientist, innovator, thinker, hiking enthusiast and a citizen of the world. Post her graduate work, Ezhil went on to play key roles in biobased product innovation at different startups/early-stage companies in the Silicon Valley ecosystem. Her experience over the last 20 years helps Ezhil bring first-hand knowledge of solutions that work as well as bottlenecks that plague biobased product commercialization and market growth. Ezhil's driver is to leverage the technology prowess of the west and the manufacturing capabilities of the east to develop innovations that can have global impact.
Ezhil has been an invited speaker and panelist at multiple conferences. She plays an active role in the biotech ecosystem in India and serves on the board of ABLE-India and CII-National Biotechnology Committee. Ezhil's work was most recently recognized with the Women Transforming India Award 2018 from United Nations/NITI Aayog.